Lodge Facilities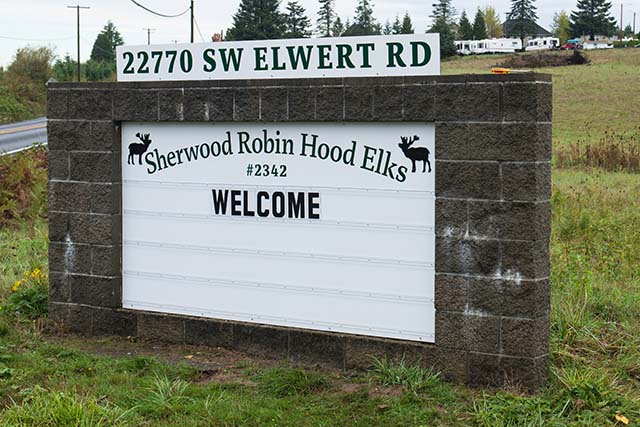 Entrance sign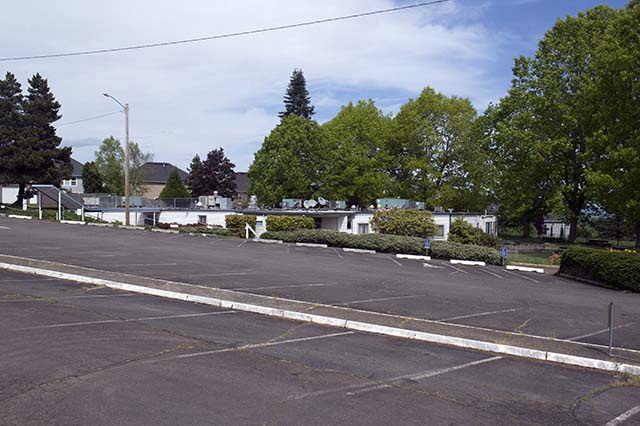 Parking
Capacity to park 110+ vehicles in front of the Lodge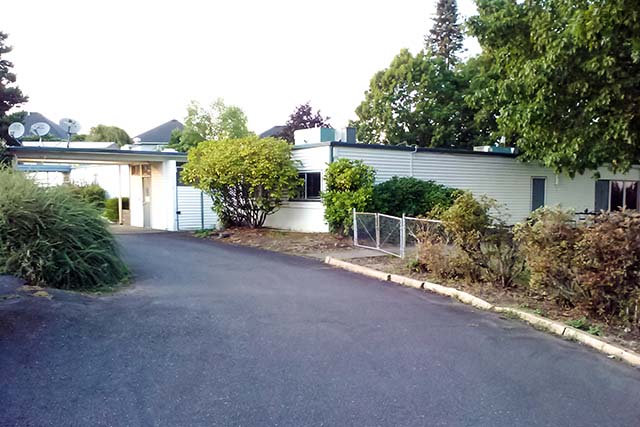 Drive Thru
Drive thru to the main entrance and bar entrance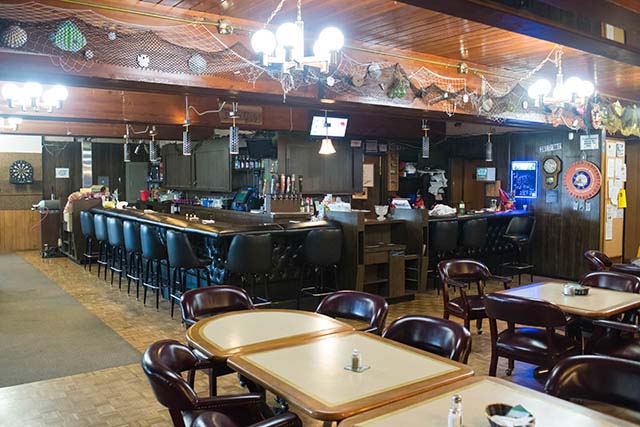 Bar
Full service bar/lounge that can comfortably seat 40.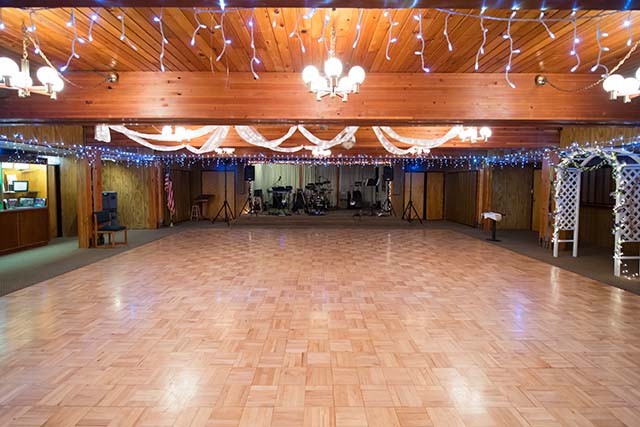 Dance Floor
Large hardwood dance floor with elevated platform for band.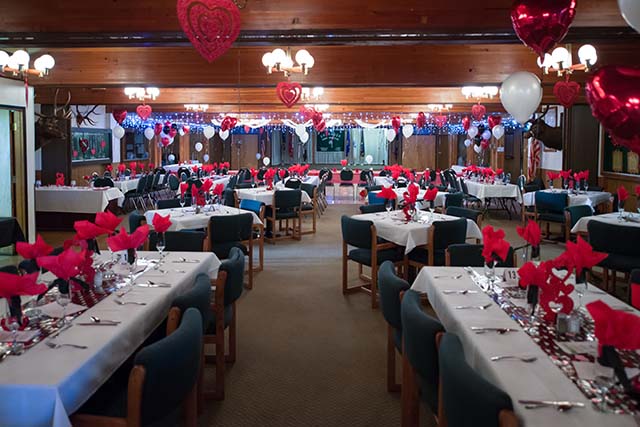 Dining Room
Dining and Banquet facilities can accommodate 50 to 250 with large commercial kitchen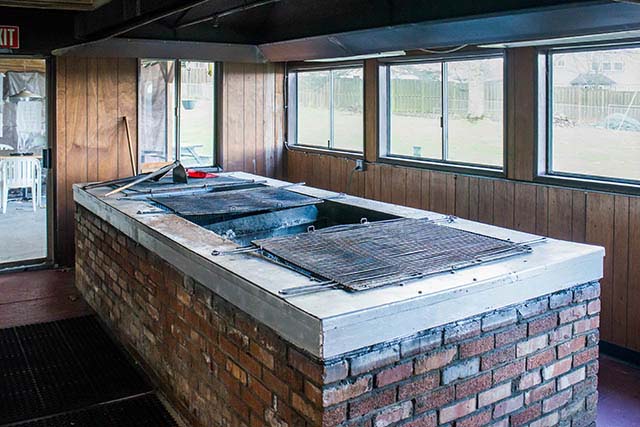 BBQ area
Indoor 5 ft by 12 ft BBQ is available for functions and is accessbile to picnic area.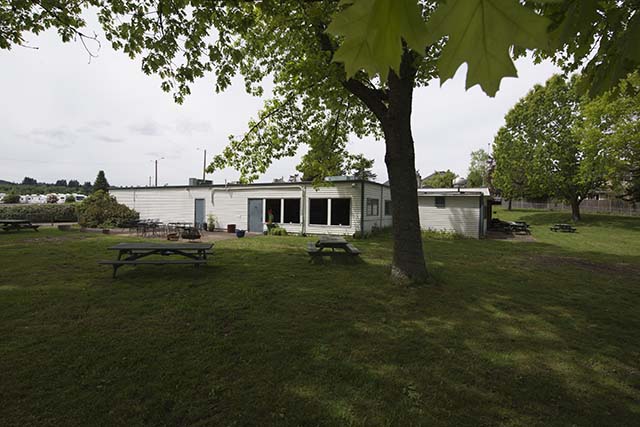 Picnic Area
Lots of grassy area with trees for outdoor picnics, weddings, and Lodge events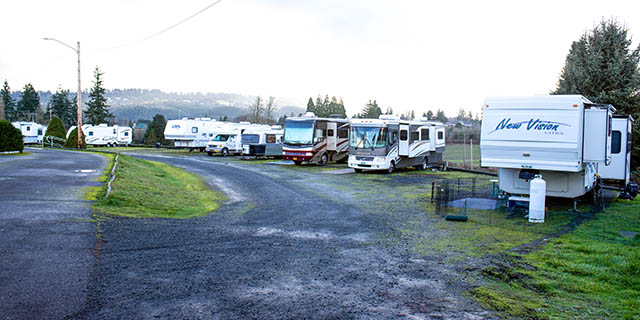 RV Parking
22 Spaces (water and electrical) at the rim of a grassy slope.
Contact the RV host at (971) 409-5477
---
Back to top