Lodge Facilities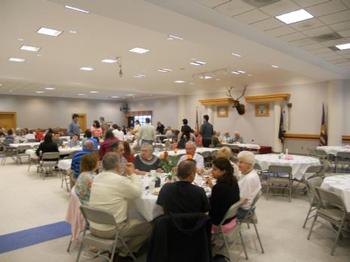 Montpelier Elks Country Club
Rated the number one nine hole golf course in the State of Vermont. The scenic layout covers 124 acres of picturesque Vermont countryside with outstanding views of the Green Mountains. The course just celebrated its 100th Birthday in 2003. For more information go to the Links tab and select the Montpelier Elks Country Club link. After your round of golf, stop in the lounge for some refreshments or a bite to eat. To contact our golf shop for tee times call (802) 223-7457, during our season.
Lounge
3/17/2020 - Updated Hours due to Covid:
Monday - Friday - 3pm-7pm
Saturday & Sunday - 12pm-5pm
3/17/2020 - These hours do not apply - see above hours.
Enjoy lunch from 11:00 am until 2:00 pm, Tuesday through Friday. Daily specials plus a menu of every day items to choose from. Always sure to please. Join us for dinner in our dining room on Friday evening from 5:00 pm to 8:00 pm. Relax in a friendly enviroment with your fraternal brothers and sisters.
Dining Room
Open every Friday evening from 5:00pm until 7:30pm. Stop by and enjoy Friday evening specials. Top quality offerings at reasonable prices. To make reservations call (802) 223-2600. Watch our Facebook page for updates.
Game Room
Enjoy a game of Shuffleboard, Pool or Ping Pong in our new game room. Enjoy watching sports on our new tv's and listen to music on bluetooth. We have wireless available as well.
---
Back to top