Lodge #621 Home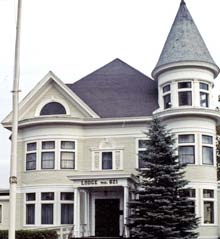 Welcome to Plattsburgh Elks 621 in Plattsburgh, New York

Lodge Members Meeting: First and third Tuesdays of each month at 7:30 PM

Members Bar open Monday to Friday 2:00 PM to 7:00 PM, Saturday 11:00 to 7:00 PM and Sunday 12:00 Noon to 5:00 PM.

Questions or concerns? Call the Lodge at 518-563-2100.

---
Back to top