Who are the Elks?
Elks are community. No matter where you go in the country, an Elks Lodge is right around the corner.
Join us in service to your community!
Finalist of the Week - Meghna Nair
Congratulations to our 2015 National Finalists!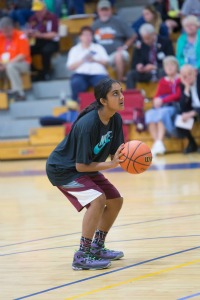 Meghna Nair
Age Group: Girls 12-13
Sponsoring Elks Lodge: Fremont, CA, Lodge No. 2121
Height: 5'6"
National Finals Score: 22/25
Hobbies: Basketball
Favorite Athlete: Kevin Durant, Oklahoma City Thunder
Why does Meghna love the Hoop Shoot? "I like to shoot free throws."
Results are in! Click here for complete results, as well as photos from the big contest!
---
Back to top