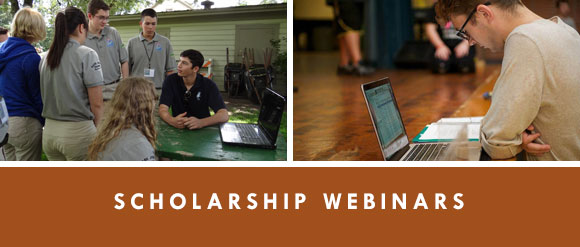 Throughout the year, the ENF offers a series of webinars to help ENF Scholarship Chairs make the most of the ENF scholarship program.
Click on a webinar title below to view the recording.
What it Means to be an Elks Scholar—Discuss ways you can engage with other Elks scholars and with your local Elks Lodge.
Engaging Elks Scholars at Your Lodge—Today's Elks scholars can be tomorrow's Elks. Learn how.
Continuing the Elks Legacy: Engaging Legacy Scholars—Encourage Legacy Awards recipient to remain involved with the Elks after receiving their scholarships.
How to Host an Elks Scholar Meet-up—Invite local Elks scholars to an event at your Lodge.
Looking for webinars on other topics? View Community Investments Program, Hoop Shoot and ENF Fundraising Chair webinars.
Questions? Email Scholarship@elks.org or call 773/755-4732.