Special Needs Children's Camp & Scholarships

About the Program
The West Virginia Elks Major Project, Inc. is a non-profit Corporation and was established in 1988 to promote the charitable, educational and benevolent activities of the Benevolent and Protective Order of the Elks and the West Virginia Elks Association. It was determined that the West Virginia Elks major project would organize and sponsor camps for individuals who are mentally and/or physically challenged.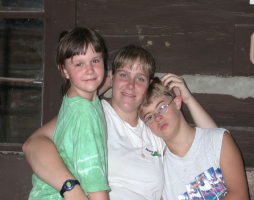 The individuals who attend our camps normally do not have the opportunity to participate in this type of experience. The special attention we provide our campers as they participate in normal activities give them new exposures that sometimes cannot be experienced at home or school. When surveyed, parents overwhlemingly stated that their child came home stronger mentally and physically, and more enhanced socially.
The West Virginia Major Project was later expanded to provide one-time grants for special education teachers to expand their skills in this field.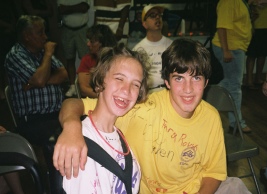 Our camps are provided at two (2) separate locations to accommodate the entire state. Since both 4-H camps are located just outside of the city limits, medical facilities and hospitals are only minutes away.
Our children's camps are always FREE OF CHARGE! Campers attend at no cost to their parents or guardians regardless of their ability to pay.
Camp Mission
to promote a safe, nurturing environment for the campers to enjoy.
to develop an awareness of the camper's potentials as they relate to their disability and to make them cognizant of the maximum use of their abilities and minimize their disabilities
to encourage independence and resourcefulness within their limitations.
to provide opportunities for each camper to develop worthwhile personal hygienic habits and care of their living quarters.
to help develop physical skills such as swimming, competitive games and sports.
to channel creativity and individual thinking with daily art and craft projects.
to provide an opportunity which encourages them to help each other in an atmosphere of group living.
Most importantly, to provide opportunities for campers to communicate, have fun and make new friends.
Activities for Campers
Starting on Sunday evening, we provide a variety of activities for all campers, including: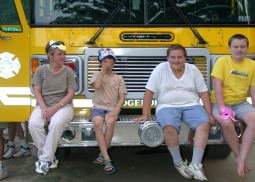 Arts and crafts projects.
Movies for rainy days.
Fireworks for the children's enjoyment.
Karaoke and DJs provide music to dance the night away.
Cookouts.
Indoor and outdoor games.
Visits from the local fire departments with equipment.
Visits from college or semi-pro athletes.
Trip to semi-pro baseball games when available.
Bowling where available.
Swimming.
Wrestling by semi-pro wrestlers.
A party each evening.