The PA Elks Home Service Program

Home Service Program Mission
To support and promote the independence of individuals with developmental disabilities, by providing advocacy services in their home environment.
Program Services
Since 1963, the Pennsylvania Elks Home Service program has been helping to improve the quality of life for thousands of children and adults throughout Pennsylvania.
Services are provided:
By a Nurse and/or Medical Case Coordinator
To Pennsylvania residents
In the person's home environment
Without discrimination
FREE of charge
Who is eligible to receive services?
An individual of any age who has a developmental disability (a disability that is manifested before the age of 22)
A child or adult with physical or mental delays or a combination of both
Services can continue throughout a person's lifetime, if needed
Helping Pennsylvania's Children
Every year the Home Service Program honors a child of the year. Our 2015 – 2016 Honored Child of the Year is Ashlynn Wees. Ashlynn is six years old and lives with her parents Kristi and Kevin Wees, and big brother Brandon, in Gibsonia, PA. She attends Kindergarten in the Pine Richland School District. Ashlynn has struggled with health and developmental challenges which have puzzled doctors and specialists. Currently, her doctors suspect these challenges to be caused by mitochondrial disease. At times, Ashlynn has experienced severe neurological, gastrointestinal and behavioral reactions to various food and environmental exposures. Through a caring team of physicians, dedicated parents, and a lot of prayers and healing, Ashlynn is overcoming these challenges each day.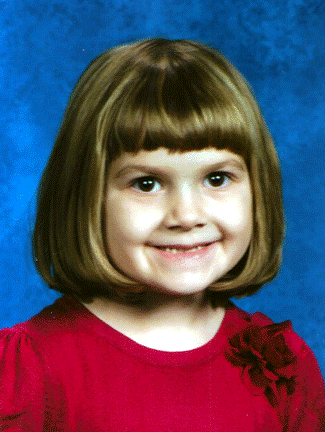 Despite these everyday challenges, Ashlynn loves to ice skate and dance at Tammy's Dance Studio in Wexford. She loves to dress up in anything pink, sparkly or that makes her feel like a princess. Ashlynn and her family receive home visits from the PA Elks Home Service Program by Margaret Joseph, RN. She has helped the Wees family connect with community resources for connecting with other parents. This was especially important to them since they moved to Pennsylvania from Texas two years ago. In addition, when Ashlynn started Kindergarten, the Elks Home Service Program provided research and information on the process to provide a safe school environment that has allowed Ashlynn to flourish.
Ashlynn and her family are excited to meet everyone at the PA Elks Spring Convention and look forward to continue to spread awareness about the Elks Program and mitochondrial disease.
Awards
Notable and recent recognition
The Home Service program has received two new awards in recognition of the great work the staff has been doing! The program and its employees were honored as a finalist at the
Healthcare Heroes Award Ceremony
in Harrisburg, Pennsylvania in March of 2015.
The program received an Exemplary Community Partner Award at the 3rd Annual ACTION Health Awards and Community Recognition Banquet. The program's nurses were recognized for contributing to the health and well being of the residents of a five county area of central PA.