Project Safe Haven & Camp To Belong
Project Safe Haven
The Nevada State Elks Association designated Project Safe Haven, a statewide emergency shelter care program for abused and neglected children, as its State Major Project in 1990. It was initiated as a joint project between the Nevada State Elks Association and the State of Nevada, Department of Human Resources - Division of Child and Family Services. Its sole purpose is to provide the funding for a statewide emergency shelter care program for abused and neglected children. The money we donate is used to support about 150 Safe Haven Homes for the care that these abused and neglected kids need when they are removed from harm's way and placed into Safe Haven foster care homes. Not one penny is used for salaries or administration. All of the Safe Haven Emergency Shelter Care Homes are nonprofit foster homes and are required to be licensed by Nevada Revised Statute and that means they undergo very stringent inspections and investigation before being licensed. Often the Safe Haven Homes are called upon in the middle of the night, weekend and holidays to provide a nurturing and supportive home for children, who are traumatized as a result of abuse and neglect.
The Nevada Child protection Services agencies now annually receive in excess of 22,000 reports of child abuse and neglect that they must investigate. Fortunately about 40% of these turn out to be unsubstantiated, but you do the math - some 60% of the cases are substantiated. There are no counties that have a zero case rate although Eureka County certainly has the lowest case rate.
The Elks ongoing commitment to this project has been vital to the Nevada Division of Child and Family Services efforts to serve abused and neglected children in Nevada. The financial support for the program has been outstanding. With annual donations of $62,000, the total donated has now exceeded ¾ of a million dollars since the program's inception in 1990; however, it is the spirit of the Elks commitment that has made the program successful. The same spirit of dedication and commitment is continued in those families who serve as Safe Haven Homes. A coin a day makes a safe place to stay - so take up the challenge and fill those Blue Piggy Banks - turn them in - then fill them again. Together we have the opportunity to make a difference in the lives of the youngest and most vulnerable members of our community. And, a special thank you comes from the Administration of the Nevada Division of Child and Family Services - "On behalf of all Nevada's foster children, we thank the Nevada Elks ongoing efforts in the Safe Haven - State Major Project".
Camp To Belong
Camp To Belong was founded in Las Vegas by Lynn Price, herself a former youth-in-care. She later moved to Colorado and the program went with her. Camp To Belong's continued to serve youth in our local foster care system but with state lines and cost barriers, so few children from Clark County were able to participate. In 2005, Las Vegas residents Cristine Lindholm and Betsey Husted attended Price's flagship camp session in Colorado as volunteer counselors. Collectively they decided it was time to bring the program back to Nevada. Their leadership efforts included a campsite search, the recruitment of volunteer camp counselors and a fundraising campaign. Child Focus become the Camp To Belong's Nevada member camp operator in 2008, which marked the third consecutive year of Camp To Belong Nevada.
Child Focus is a non-profit agency providing many vital supportive services and resources which enrich the lives of children living in foster care in Southern Nevada. The goal of the organization is to work within the system to become a powerful voice for change helping youth in care to light up and grow. Current programs and services include Sibling Preservation (including Camp To Belong Nevada), Academic Success, Mentoring, Cyber Siblings and Youth Leadership.
Camp To Belong's flagship events are their Summer Camp Programs during which they reunite brothers and sisters in a safe, neutral, week-long camp environment to create childhood memories together that they would not have otherwise due to living in separate homes. Each Summer Camp Program provides international programming designed to strengthen sibling connection through their Signature Programs, including Art Activities, Sibling Enhancement, Life Seminar, and the Birthday Party Event.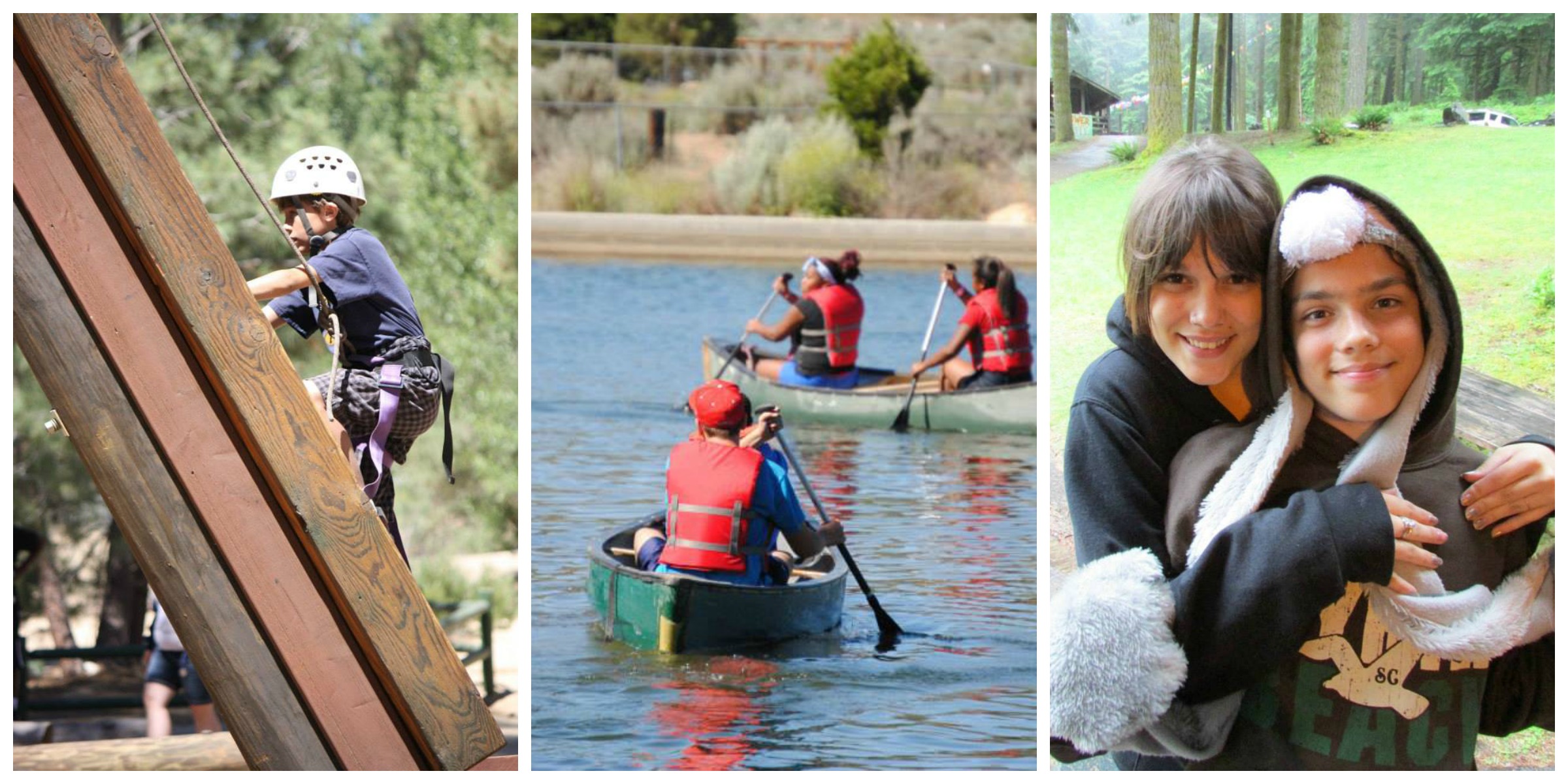 The Camp To Belong Summer Camp Program is approaching it's 20th camp season and has reunited over 7,000 siblings at camps and reunions since 1995. Camp To Belong's slogan: Dedicated to reuniting siblings placed in separate foster homes or other out-of-home care... clearly states the organization's goal.
At our 2010 Annual Convention the State Major Project Trustees decided to go to the convention floor with a motion to expand our SMP to include sponsoring children to CAMP TO BELONG, (CTB), on a continuing basis. It was agreed to kick off this program with a donation of $5,000.00 for the first year. The amount of giving continues to grow each year. Nevada State Elks Association is proud to partner with the Camp To Belong Nevada Family and Child Focus in this outstanding program.