Own a Piece of Elks History!
During the historic Grand Lodge Convention in San Antonio, we'll be auctioning off pieces of history via Bidding for Good's online auction platform.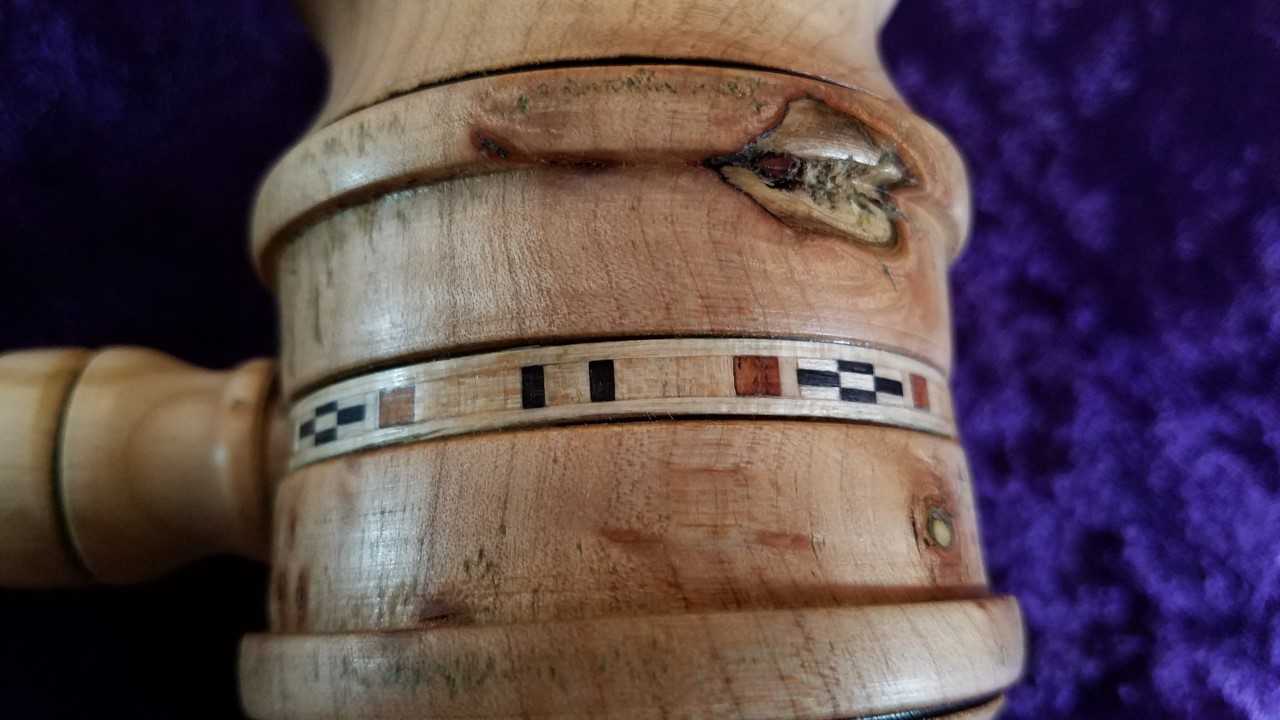 During the proceedings, Grand Exalted Ruler Malcolm J. McPherson, Jr., will be using custom gavels designed exclusively for the 150th anniversary celebration. We're going to auction off 14 of them. For example, you'll be able to bid on the gavel used to introduce the new Grand, or to open the legislative session.
In addition, we'll conduct a special auction each month leading up to the Convention — experiences, memorabilia, gear.
---
Bidding is now open on...

Used by the Grand Exalted Ruler and First Lady to cut the birthday cake at the BPO Elks' official 150th Birthday Party at Downey, Calif., Lodge on February 16, 2018, this personalized Gold and Pearl Enamel Crown Cake Server Set can be yours!
Featuring pearlized enamel and pavé crystals in a regal gold pattern, the blade of the knife and cake server are engraved with the 150th Anniversary logo and date. This set would make for a special addition to your home or Lodge!
---
Click here to go to the auction site.
Need help getting started? Click here to learn how to register to bid and how the auctions work.