Own a Piece of Elks History!
During the historic Grand Lodge Convention in San Antonio, we'll be auctioning off pieces of history via Bidding for Good's online auction platform.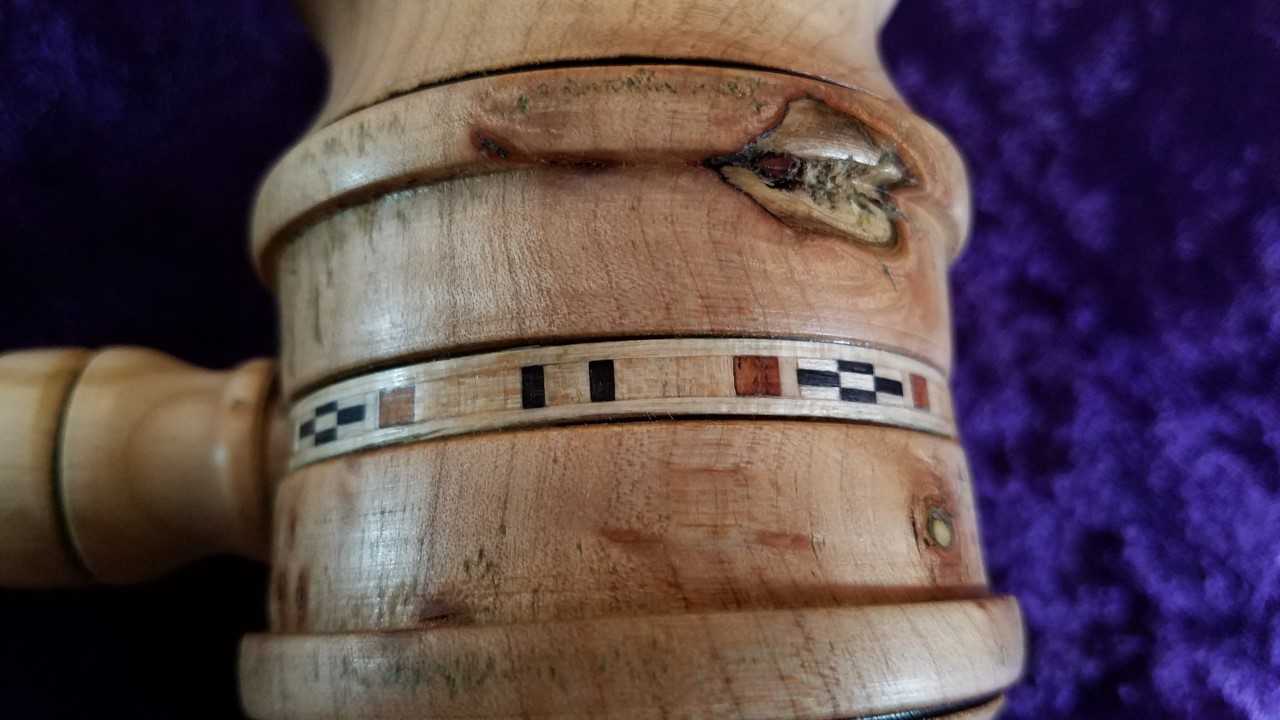 During the proceedings, Grand Exalted Ruler Malcolm J. McPherson, Jr., will be using custom gavels designed exclusively for the 150th anniversary celebration. We're going to auction off 14 of them. For example, you'll be able to bid on the gavel used to introduce the new Grand, or to open the legislative session.
In addition, we'll conduct a special auction each month leading up to the Convention — experiences, memorabilia, gear.
---
Bidding is now open on...
Gavel No. 14: The All-American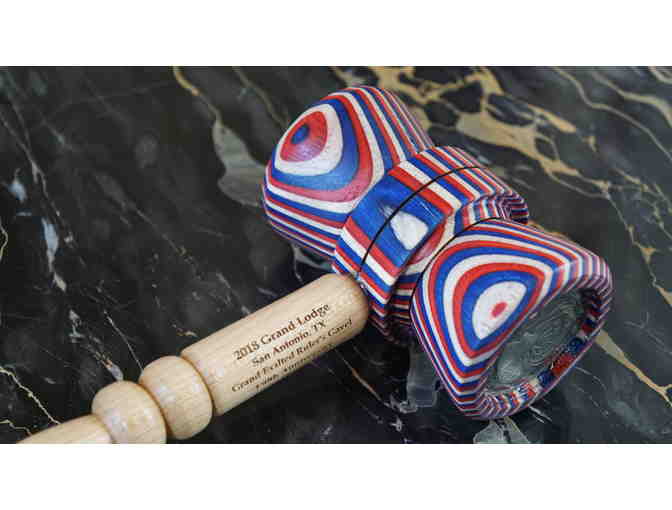 Another of the gavels that GER Malcolm J. McPherson, Jr., will use at the Convention in San Antonio is now up for bid until June 8 at 9 p.m. Central.
This gavel, like the Elks, is distinctively American. Fittingly available for bid during Flag Day—in which the Elks were instrumental—this gavel celebrates the colors of our Nation's flag.
Grand Exalted Ruler Malcolm J. McPherson, Jr., will use this unique, All-American gavel for action associated with acceptance of the Fraternal Committee report at the Elks National Convention, during which the All-American Lodge Contest winners will be announced. It's made from a red, white and blue color-wood laminate.
After the closing ceremony, we will ship the gavel to the winning bidder, along with a certificate of authenticity signed by GER McPherson and Grand Secretary Bryan Klatt.
---
Click here to go to the auction site.
Need help getting started? Click here to learn how to register to bid and how the auctions work.