Lodge News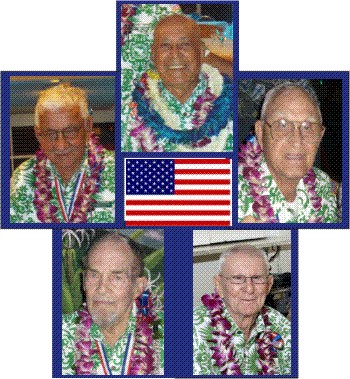 Latest Lodge News
New Location For Kailua Lodge 2230

We are temporarily moving to a new location while we continue the process to secure our own permanent site.

PEARL HARBOR SURVIVORS APPRECIATION DINNER

THEY ARE CALLED THE IRONMEN OF THEIR GENERATION. **Click the link an view our YOUTUBE video** A Special Dinner honoring Hawaii's Pearl Harbor Survivors. Kaneohe Bay Yacht Club Saturday, February 6th, 2010 5:30pm $25.00 per person Call Lodge Secretary Colette at 808-284-6593 Deadline for tickets January 27, 2010 Be a part of this once in a lifetime Priceless Event. Meet the Survivors and hear their December 7, 1941 stories. You are welcome to paste this link on your website to shre with your members http://www.youtube.com/watch?v=jOOjTlqKWfM Please sign our Guest Book.
---
Back to top