Lodge Facilities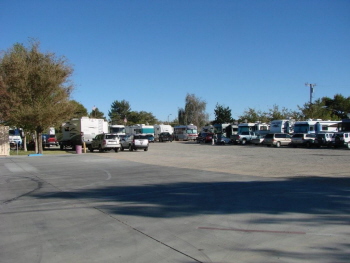 RV Parking
If you are close to Ridgecrest, come and stay at our Lodge. We have 14 RV sites; Full hook-ups (sewer, water, 30 Amp & 50 Amp electric), dump station, FREE WIFI in the RV Park and Bar Lounge (see camp host or bartender for password), all for a $20.00 donation. Located within the rest area is a meeting room, washer and dryer, and patio area. We have friendly people to help you discover the areas highlights. For Elks RV Rest Area information and availability, call the lodge at (760) 375-8551 after 5 pm (M - F). Leave a message, and we will return your call. An outside Kiosk (pay booth and area information) station is provided for easy registration. For more information or reservations for groups don't hesitate to call.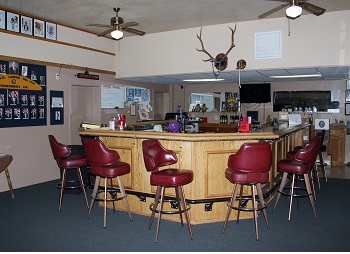 Bar
The Lodge Bar is located adjacent to the Lounge and is available for members and guests. Its a full service bar offering cocktails, beer and wine. Features a 40" HDTV for viewing your favorite channels via satellite. Free WIFI available in bar/lounge for your convenience. Lodge Bar open 6 Days a week during the Summer months Hours are open M-F 5pm. Closed Saturday's and Sunday's with the exeption of hall rental or Elks events. Renovations are complete in the Bar area with complete new bar and carpeting, as of February 2015.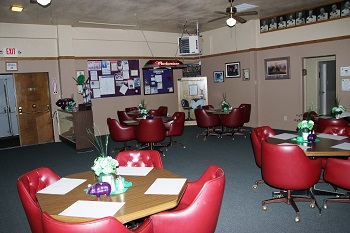 Lounge
The Lodge lounge area is available for members and guests and is located next to the Lodge Bar. It has a 65" BIG SCREEN HDTV with seating for 48. Its a great place to watch your favorite sporting event. Free WIFI available. Lounge renovations completed February 2015 with new carpeting, dry wall, and paint.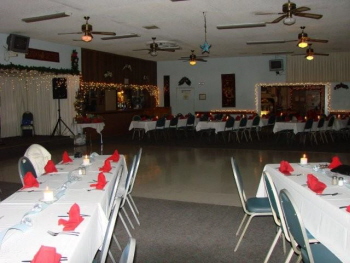 Lodge Main Hall
The Lodge Main Hall is available for Lodge sponsored activities and seats 275 people. Lodge meetings, Bingo, Line Dancing, Dinners, and a wide range of activities are held in the Main Hall. A seperate bar is also available.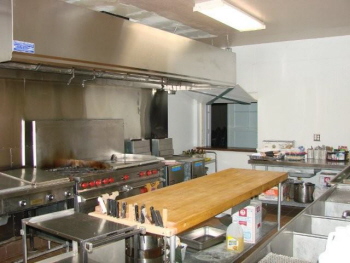 Lodge Kitchen
The Lodge is equipped with a full service kitchen for Lodge sponsored activities. Check the Lodge Calendar for dinners.
Weekly Activities
Monday Nights watch your favorite sporting event on our BIG SCREEN HDTV (check Lodge calendar if there is food service). Tuesday Night Meetings Tuesday nights are lodge member and committee meeting nights. Lodge meetings are held 1st and 3rd Tuesdays of each month, except in July-August only held on 3rd Tuesday. Wednesday Night Dinners - A variety of dinners are expertly prepared and served starting at 6pm. See the lodge calendar for the latest menu. Summer hours provides for 1st and 3rd Wed Night Dinners. Thursday Night Bingo Thursday night Bingo is held in the Lodge main hall. Early Birds start at 6:15 pm. Open to the public. Hamburgers/hot dogs, fries/onion rings & more served form our kitchen Friday Night "Burn Your Own Steak" Come on down and "Burn Your Own Steak or Chicken" on Friday nights starting at 6pm. Choose a ribeye steak ($13), chicken ($8) , salad only ($6), which includes baked potato, vegetables, salad, bread and dessert.
RV Club
The Sidewinders RV Club meets every second Tuesday of the month at the Lodge @ 6 pm, stop by and say hello. The Club plans an outing each month and guests are welcome.
Chairman: Gary Kendall. Tailgate: Ken Austin Recording Secretary: Bill Duncan Treasurer: Sharon Hart
The Lodge also accepts VISA and MASTERCARD.

---
Back to top