Lodge #931 Home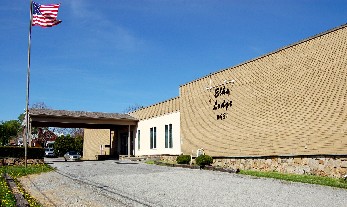 WELCOME TO OUR LODGE Meetings: First & Third Tuesdays at 8:00 PM. Except for July and August. Meeting Location: 475 S 13th Street, Indiana PA
The officers and members invite all Elks to visit us at any time. We Welcome You!!!
The Kitchen is open: Wednesday through Friday 6:00-10:00 PM Saturday 5:00-9:00 PM Sunday 4:00-6:00 PM
Grill Room: Monday-Thursday 3:00-12:00 PM Friday 3:00-1:00 AM Saturday 12:00-1:00 AM Sunday 12:00-12:00 AM
Spaghetti Night 3rd Thursday of the month.
DJ's, Karaoke, Theme Parties, Golf Outings, Bowling Challenges, Hoop Shoot, Soccer, Essy Contests, Scholarship Awards, Steeler Parties, Bus Trips, Youth Week, Steak Night, and other events will be listed on the monthly calendar.
EXTRA PICTURES ON THE PHOTO GALLERY
Contact
Club:724-465-6800 Fax:724-465-0985 10:00 AM - 4:00 PM - Monday through Friday
---
Back to top