Lodge #188 Home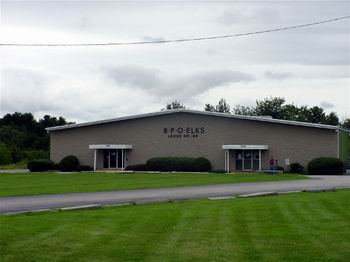 Welcome to Portland, Maine Lodge #188, part of "The Greatest Organization In The World"

The Mother Lodge Of Maine Since 1891







Please sign our guestbook (We are always updating our website, check back for updates)

On behalf of the Officers and Members, we cordially invite visiting Elks to join us at our regular meetings @ 6 P.M. on the second and fourth Mondays of each month. (July & August have fourth Monday meetings only)
LODGE HOURS
MON: CLOSED
TUES: 9:30 AM - 9:00 PM
WED: 9:30 AM - 9:00 PM*
THURS: 9:30 AM - 9:00 PM
FRI: 9:30 AM - 11:00 PM*
SAT: 2:00 PM - 7:00 PM*
SUN: CLOSED*

LOUNGE HOURS
MON: CLOSED
TUES: 2:00 PM - 9:00 PM
WED: 2:00 PM - 9:00 PM*
THURS: 2:00 PM - 9:00 PM
FRI: 2:00 PM - 11:00 PM*
SAT: 2:00 PM - 7:00 PM*
SUN: CLOSED*
(Wednesday and Friday hours are extended if there is entertainment) We are currently closed on Sundays, but open from 9:00 am - 1:00 pm on the second Sunday of the month when we hold hour Monthly Breakfast.
We are located at 1945 Congress Street Portland, directly across from the main entrance to the Portland International Jetport. Lodge #188 is a non-smoking lodge.

***Bingo is held at 12:30 P.M. Tuesdays unless otherwise noted.***


Every Friday night we have entertainment in the lounge for your dancing and listening pleasure.The kitchen is open from 5:00-7:00 pm.

We have several spots for RVs, most with electrical hookups and welcome traveling Elks.



We offer Banquet Facilities for every occasion. Our facility is the second largest function room in Southern Maine and can accommodate from 50 to 300 guests. CONSIDER OUR FACILITY FOR YOUR NEXT MEETING OR EVENT.

Please contact Joanne Gagnon @ 207-773-7396 if you have any questions.

Please check out our Facebook page at: https://www.facebook.com/portlandelks.lodge


-Lodge Contact Numbers-

Lodge Phone (207)773-7396 Lodge Fax (207)773-3582 Secretary Phone (207)773-6939

~What we believe~

To inculcate the principles of Charity, Justice, Brotherly Love and Fidelity; to recognize a belief in God; to promote the welfare and enhance the happiness of its Members; to quicken the spirit of American patriotism; to cultivate good fellowship; to perpetuate itself as a fraternal organization, and to provide for its government, the Benevolent and Protective Order of Elks of the United States of America will serve the people and communities through benevolent programs, demonstrating that Elks Care and Elks Share.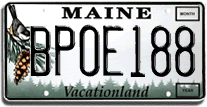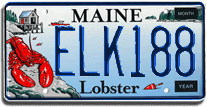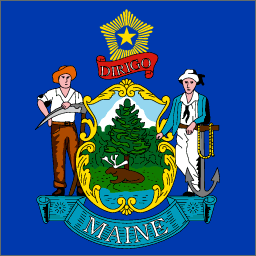 ---
Back to top