Lodge #541 Home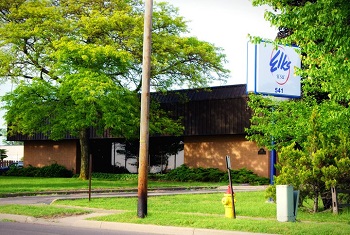 Meets every second & fourth Monday's, except July & Aug, then second Monday only.

Exalted Ruler Becky Strine welcomes one and all! Watch for new happenings and updates as they come about.



Also drop in and sit a spell if you are in the neighborhood!

Email: st.joebpoe541@yahoo.com Members all, I would like to update you with our new hours. Our Lodge overlooks the St. Joseph River. We open on the 2nd and 4th Monday at 5:00. Meetings start at 8:00 and the bar will be closed thru the meeting and reopen after. Tuesday thru Thursday we are open from 4pm to 11pm. The kitchen is closed Tuesday and Wednesday. Thursday we serve our regular menu from 5:00-9:00. Friday's we open at 4:00 and serve dinner specials from 5:00-9:00. Check Facebook for weekley Specials. Saturday we open at 12:00-?? We serve food from 5pm to 9pm. Sundays we are open at 12:00 however the kitchen is closed so bring a dish to pass.
If you have any questions please feel free to give me a call. St. Joseph-Benton Harbor Elks Lodge #541 601 Riverview Drive Benton Harbor, Mi 49022 269-363-4180 Samantha Bock St. Joseph-Benton Harbor Elks Lodge #541 Lodge Secretary.
You can also visit us
on Facebook
Or our Blog
---
Back to top