Lodge #1576 Home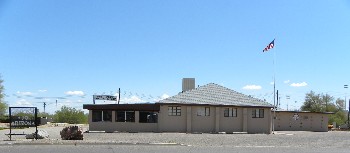 Please join us! We love having visiting Elks stop by!

The Lodge is located right on the main highway (AZ 85)
Our Lodge meets on the first and third Thursdays at 7:00PM. In July,we meet on the first Thursday only and in August we meet on the third Thursday.

Summer Hours are Weds- Fri from 4PM to ??
Starting the 5th of September, the Social Quarters is back to normal days-- with the bonus addition of Football Sunday (Opening at 1PM on Sundays)!
---
Back to top