Paducah, KY #0217
Photo Gallery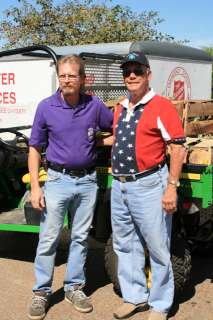 Jeff Sullivan, Lodge 217 ER, welcoming Frank King, Elks State President, to Paducah and BBQ on the River.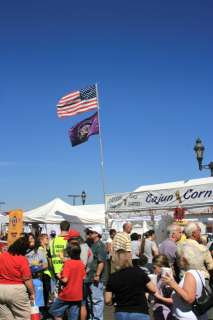 The American flag and the Elks flag proudly flying at the 13th Annual BBQ on the River. The Elk's Cajun Corn booth is located in a prime spot...in the middle of all of the action.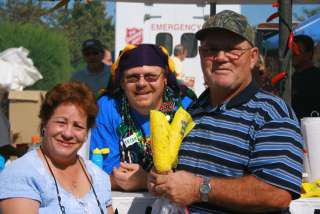 Art and Linda Seekford from Bertrand, MO bought the LAST TWO EARS OF CAJUN CORN! We sold 100 cases of corn this year. That's a lot of shuckin' and boilin' ya'll!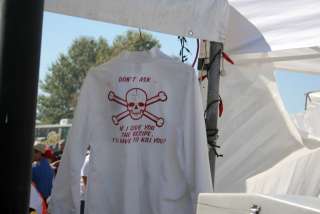 Lots of folks ask for the very popular Cajun Corn recipe. The policy is "Don't ask. If I give you the recipe, I'll have to kill you."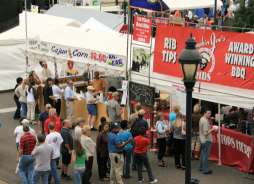 Bar B Que on the River!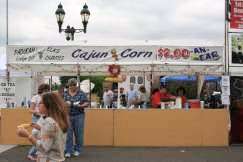 Lodge 217 and their famous "Cajun Corn" always located on the corner across from Whalers. It's a great annual event!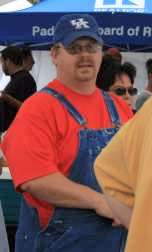 "Farmer" Farthing selling the corn...all for charity!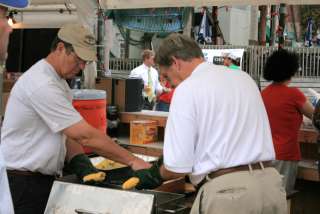 Shucks, someone has to stab each ear of corn...cases and cases and cases of corn.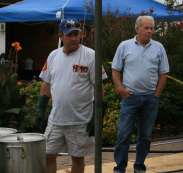 You can always find Pedro handling the the "heat." Is Ed "supervising?"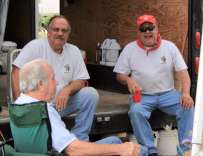 The guys always have a good time while working for the Elks.
Next »
1 through 10 of 23
---
Back to top