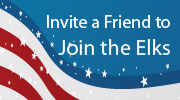 Auditing & Accounting Committee
Download Auditing Forms
For your convenience, the forms required for submission to the Grand Lodge Auditing Committee are now available for download. (Revised 2/2014)
Note that the forms must be printed out and submitted to your committee member via postal mail. The forms may not be submitted electronically at this time.
Although the pages included in these files comprise a single document, they've been created in separate files to accommodate the unique formatting requirements of each page. Once the pages have been printed they should be collated and submitted to the Auditing Committee as a single document.
Note that the audit form documents are "protected" to prevent inadvertent changes to the format of the pages. In the unlikely event that formatting changes are required, you can override this feature through the "protection" option of the Microsoft Office "Tools" menu. No password is required.
Finally, note that these documents have been created in Microsoft Word and Microsoft Excel. Alternate formats are not available at this time.
Note: the membership dues accounting required on pages 10 & 11 of previous versions of this form are no longer required.
Word (DOC) Format. Includes transmittal letter plus page 1; page 7; page 9; and page 10.
Excel (XLS) Format. Includes spreadsheet page 2; page 3; page 3a; page 4; page 4a; page 5; page 6; page 8.
Acrobat (PDF) Format. A letter from the Committee Chairman.
Acrobat (PDF) Format. A description of the BPO Elks Insurance Programs.
Acrobat (PDF) Format. An important notice from the IRS
---
Back to top