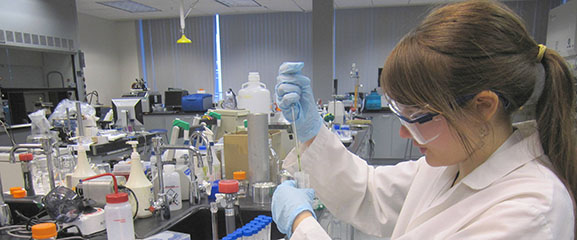 Downloading the Application
Lodge
Test Scores & Transcript
Citizenship
Essay
Exhibits
Completed Application
Financial
If you have a question that isn't answered here, tweet us using #AskENF, and we'll get you an answer!
Q: The system says my email address is on file, and that I will receive an email with a link to my application, but I never received the email. Why is that?
A: Check your junk email folder. The email will come from
scholarship@elks.org
, which can sometimes go straight to your junk folder. Also, if you are using your school email address, sometimes the school system will not let the email through for security reasons.
Q: When I download the PDF of the application, I cannot type into the PDF. What should I do?
A: Make sure you have the most up-to-date version of Adobe Reader, which you can download for free from http://get.adobe.com/reader.
Q: I don't know where to drop my application off. How do I find a Lodge?
A: MVS applications must be dropped off at the Elks Lodge closest to where a student lives by the December 2, 2016 deadline. To find the Lodge near you, visit www.elks.org/lodges. Enter your zip code and click on the Lodge name to obtain contact information. Immediately contact the Lodge to inquire about the best times to drop off the application on or before the contest deadline.
Q: My closest Lodge is in another state. Should I drop off my application at that Lodge?
A: Yes, drop off your application to the Lodge closest to your home, regardless of state lines.
Q: I've left several messages at my Lodge, but haven't heard back from anyone, what do I do?
A: First verify that you have the correct Lodge information, including the emergency number. If you are having difficulties, contact your State Scholarship Chair. For a list of State Chairs, go to www.elks.org/enf/scholars/statechairmen.cfm.
Q: Can I mail my application to the Lodge nearest my permanent residence, or do I need to drop it off in person?
A: You can mail your application to the Lodge closest to your permanent (not school) residence. If you choose to do this, make sure you send it in enough time to arrive on or before the contest deadline. You will not receive confirmation of application receipt from the Lodge, so if you are concerned, send your application via certified mail. We encourage you to contact the Lodge, telling them you are mailing them an application, and again to make sure they have received it.
Q: How will I know if my application has advanced?
A: The Elks National Foundation will notify you of your application's status via email at every step of the competition. Applications advance from the local level to District to State and finally to the National level.
Q: The college I plan to attend doesn't require that I take the ACT or SAT. Are these scores needed for this application?
A: Yes, ACT and/or SAT scores are required. You need to take either the ACT or SAT before
November 5, 2016
, in order to qualify for the MVS Scholarship.
Q: Can I submit a copy of my test scores printed from the SAT or ACT website?
A: Yes, you may print your test scores from the SAT or ACT website.
Q: The instructions say to include my seventh semester classes. What if my transcript does not list my seventh semester classes?
A: You must include your seventh semester classes with your application (the classes you are taking during your first semester of senior year). If your transcript does not list these classes, you may include a print out of your seventh semester schedule. You do not need to submit your seventh semester grades.
Q:I was not born an American Citizen, but was naturalized when my parents' became citizens. What information do I list in the Citizenship section?
A: If you were naturalized under the Child Citizenship Act of 2000, please include your parent(s)' naturalization information in the Citizenship section of the application. Include the date, place and their naturalization number.
Q: Does my essay need to be exactly 500 words?
A: No, but your essay should be no more than 500 words.
Q: Where can I find the essay question?
A: The essay question is on the bottom of page six. Flip to the page that has the "Academics" header at the top. In the middle of that page is an "Essay" header, with the essay prompt immediately below.
Q: Are exhibits a mandatory part of the application?
A: No, exhibits are optional supplemental material.
Q: What kinds of exhibits should I include with my application?
A: Exhibits should emphasize your achievements in scholarship, leadership, athletics, dramatics, community service, etc. Examples of exhibits include, but are not limited to:
Newspaper Articles in which you are featured.
Certificates of Achievement in academics, music, drama, sports, service, etc.
Copies of Awards
Do not submit original documents, as your application will not be returned to you.
Q: Do I have to include 10 pages of exhibits?
A: No, you may include up to 10 double-sided pages of exhibits, but exhibits are not mandatory. The emphasis is on quality over quantity.
Q: Can I include non-paper exhibits, such as CDs or DVDs of my work?
A: No, do not send CDs, DVDs, or any other similar items. Judges will not look at or listen to any supplemental materials of this nature in reviewing your application, and these items will not be returned to you.
Q: Does my activity sheet or resume count as an exhibit?
A: No. Activity sheets, resumes, honors and award descriptions, essays, etc., do not count toward your total number of exhibit pages.
Q: Can I put my completed application in protective sleeves to make sure it is safe?
A: No. Put your completed application directly in the three-hole clasps of your folder. Do not use any staples or paperclips. Place the sealed envelopes in the folder pockets.
Q: How should I arrange my application materials?
A: See the application checklist found on page six of your application for the appropriate order.
Q: I am a national finalist and I haven't filed my taxes yet this year. Can I use estimates to complete my FAFSA, in order to receive my SAR by the National Finalist application deadline?
A: Yes, if you have not filed their tax return, you can still submit a FAFSA to receive your Student Aid Report to mail to the ENF. Please note: FAFSA will require you to provide correct income and tax data once it is filed.
---
Back to top