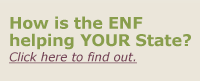 ---
"It is an honor to be an Elks Scholar. The Elks have recognized my hard work and dedication to my school, academics, and community."

2013 Elks Scholar Month of Service
Throughout April, 44 Elks scholars took part in 20 service projects across the country to serve their communities in the name of the Elks. Click on a point below to read more about how Elks scholars served their communities, or scroll down to see recaps of completed projects. Thank you, Elks scholars, for another successful Month of Service!
Brigham Young University

Four BYU Elks scholars served at the local Habitat for Humanity ReStore location on April 13. ReStore sells home improvement goods and furniture to raise money for Habitat for Humanity. The Elks scholars spent the day boxing up supplies to ship and organizing several sections of the store.

California Institute of Technology

Cal Tech Elks scholar Jacob Hedelius volunteered with the Cal Tech Make a Difference Day on April 6. Jacob and other students removed invasive plants in Monrovia Canyon Park. The area they served in is currently closed to the public, but with their help it should be open soon!

California Polytechnic State University

Cal Poly Elks scholars Sean Pringle and Alex Graebe volunteered at the Miracle Mile 10k on April 27. The run benefited the Family Care Network which is devoted to creating family-based treatment programs for children. Sean and Alex helped at the first aid station and handed out water to the 500 runners.

Colorado School of Mines

Colorado School of Mines Elks scholar Alex Restrepo teamed up with Golden, Colo., Lodge No. 2740, to serve at the 2nd annual Earth Day Race on April 20. The 5K race was meant to educate the public about ways to provide and protect clean water. Alex and the Golden Elks helped set-up the race and passed out water and snacks to the runners.

Columbia University

Columbia University Elks scholar Eric Tong volunteered at Part of the Solution, an organization that provides a wide range of services from legal consulting to medical care. During this time there on April 6, he served lunch in the soup kitchen and helped a lawyer scan and organize documents.

Florida State University

FSU Elks scholars Erika Barger, Kurt Butler and Nina Schmidt, partnered with the Phi Alpha Delta Law Fraternity at FSU College of Law to clean up litter along a highway on campus on April 6. Along the way, they found some chalk and showed their Elks scholar pride on the campus sidewalks! Click here to watch a video about the FSU Elks scholar service project!

Harvard University

Harvard Elks scholars volunteered at a local homeless shelter on April 27. They helped clean up the Harvard Square Homeless Shelter, which is run completely by Harvard undergraduate students. A group of scholars spent the day helping out, and all Harvard Elks scholars were encouraged to drop by and lend a hand throughout the day.

Immaculata University

Immaculata University Elks scholar Melanie Dudley took park in the Ronald McDonald House of Delaware 5K Run/Walk on April 20. She recruited family, friends, and fellow Immaculata students to participate in the race and raised over $300 to support the Ronald McDonald House of Delaware.

Massachusetts Institute of Technology

MIT Elks scholar Preeti Singhal volunteered at an event near and dear to her heart. On April 2, she served as the fundraising coordinator at a banquet to benefit Camp Kesem, a week-long sleep away camp for children of cancer patients. "This year, we hope to welcome 110 campers ages 6-18, our biggest camp yet!," says Preeti.

Northeastern University

Four Northeastern Elks scholars volunteered to serve a hot meal at Sundays Bread, a soup kitchen located at the Church of St. John the Evangelist in Boston. They even brought supplies to decorate special cookies for the guests. Mary Solomon, Emily Blackwell, Samantha Saggese, and Abbey Dallas took part in the service project on April 14, and had a great time getting to know each other.

Princeton University

Princeton Elks scholars, led by Elshaddai Ephrem, worked the Registration Desk at Princyclopedia 2013—an event for children at the Cotsen Children's Library held on April 6. The theme was Journey to the Centre of the Earth, and children got to enjoy lots of reading-centered activities, and a live animal show.

Rutgers University

On April 28, Rutgers University Elks scholar Maryann Slater paired with the Central District Elks to collect money for Elks Camp Moore—a camp for children with disabilities run by the New Jersey State Elks Association.

University of Illinois

University of Illinois Elks scholars woke up bright and early on April 27 to volunteer at the Christie Clinic Illinois Marathon. Their day began at 5:00 a.m. when they helped organize and check in runners before the race.

University of New Mexico

University of New Mexico Elks scholars Katarina Pacheco and Kelley Rutter took part in the annual Spring Storm on campus. On April 20, they joined 700 other students in volunteering throughout Albuquerque. They helped at a community center by cleaning the kitchen, pulling weeds, and planting a garden.

University of Notre Dame

Notre Dame Elks scholars Savannah Kounelis and Tony Lefeld took park in a project to help the City of South Bend on April 6. After mapping out their locations, they labeled newly added storm drains with signs that will help prevent littering and will protect the local stream. "It was nice to be outside helping improve the city while also getting to know another Elks scholar!" says Savannah.

University of Oregon

University of Oregon Elks scholars Aimee Fritsch and Philip Campbell partnered with the Lane Blood Bank to volunteer at an April 23 blood drive on campus. Aimee and Philip helped recruit donors in the student union, and got to hang out with the Land Blood Bank mascot!

University of Utah

In conjunction with a yearlong internship, University of Utah Elks scholar Natalie Blanton helped at the grand opening of the University of Utah Neighborhood Partners Hartland Community Center. The Center offers a safe space to ensure families with recent refugee or immigration status have success upon arrival in the States.

Wright State University

Wright State Elks scholar Melanie West gathered together with other university faculty and students to clean up litter along the side of the highway. They filled dozens of bags of trash during the day. "Most of us did not realize exactly how great the need was for this clean up," says Melanie. "I travel on this highway every day and it looked so much cleaner and brighter!"
---
Back to top