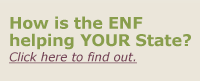 ---
"Fellow Elks family, it is an honor. The day I received this email my stepfather returned from a long day at work and I met him at the door with a smile. Our family does not have a lot of money and this scholarship could not have meant more to all of us. My step dad grinned and congratulated me, but I knew that winning this scholarship meant even more to him. He says that having a son that is now becoming a part of the Elks community is reminiscent of when his dad encouraged him to join as a young adult and having the tradition carry on could not be more important."

MVS Scholarship Application
The 2015 Most Valuable Student Scholarship contest will become available September 1. Applications are due December 5, 2014.