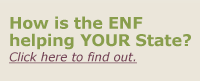 ---
"Thank you, the Elks National Foundation and all members for the honor of receiving one of the ENF Scholarships. It is such an honor. Your faith in me will continue to inspire me to do my best throughout my schooling and to give back to the Elks."

2016 MVS Scholarship Application
We are thrilled you are taking the first step toward receiving $50,000 for college! Once you provide us your email address below and tell us how you heard about the Most Valuable Student scholarship, click on the Proceed to Application button to get started. Good luck!
Please note, when you download your copy of the 2016 Most Valuable Student Scholarship application, you will be assigned a unique application ID number. This number will be auto-filled in on each page of your application. If you download the application on an iPad or other tablet, the ID number might not appear. We encourage you to download the application on a desktop computer. Your application MUST contain your unique application ID number on each page of the application.