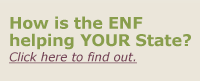 ---
"The Gratitude Grant benefitted our Lodge by giving our members an opportunity to interact with other in the community and it opened some eyes to the needs that are so prevalent in the community."

Sharon Kolkhorst, Project Manager

2015 MVS Scholarship Application
We are thrilled you are taking the first step toward receiving $50,000 for college! Once you provide us your email address below and tell us how you heard about the Most Valuable Student scholarship, click on the Proceed to Application button to get started. Good luck!