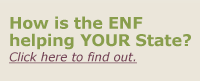 ---
"Thank you so much, Elks, for your commitment to the food pantry. Words truly are not enough to express our heartfelt thanks for all you do for us. It is because of caring people like yourselves that we are able to keep our food pantry open to the hungry people in the community."

, Food Pantry Director

MVS Scholarship Application
The 2015 Most Valuable Student Scholarship contest will become available September 1. Applications are due December 5, 2014.