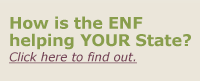 ---
"I will be attending UC Berkeley, where I will major in Molecular and Cellular Biology. In college, I am most looking forward to conducting undergraduate research with a medical/biochemical focus, and of course, enjoying Cal's wonderful weather and lively student culture. I feel very honored and blessed to have earned this award. By supporting me in my journey to the prestigious institution that is UC Berkeley, both financially and through its confirmation that I am headed in the right direction, the MVS scholarship will allow and inspire me to achieve my eventual goal of entering into the medical field so that I can continue to give back to my community."

MVS Scholarship Application
The 2015 Most Valuable Student Scholarship contest will become available September 1. Applications are due December 5, 2014.