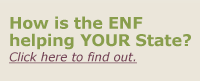 ---
"I will be attending Middlebury College in the fall, and the current plan is to pursue Arabic alongside international environmental policy. It's exciting to simply anticipate how much there is to learn about the world around us, and how we can contribute to its long-term prosperity. Having the opportunity to do so in an engaging environment alongside some of the brightest folks from around the world is a humbling gift. Thanks to the MVS Scholarship, I'm going to be leaving college with a student-debt figure $4000 lower than it would have been otherwise. It's a gift of charity that's giving me the flexibility to pursue academic endeavors over more cost-beneficial yet less meaningful activities."

2016 MVS Scholarship Application
We are thrilled you are taking the first step toward receiving $50,000 for college! Once you provide us your email address below and tell us how you heard about the Most Valuable Student scholarship, click on the Proceed to Application button to get started. Good luck!