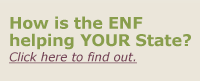 ---
"I know the Elks to be a big part of community life in my home town, in my state, and across the country. I am truly honored to be recognized by your outstanding organization with this scholarship. Thank you for your investment in my education and my future. I want you to know how much I appreciate what you and the Elks organization do to help students like me. It is an immense relief to know that I will receive $1,000 each year to help with my college payments as part of my scholarship. Thank you again."

MVS Scholarship Application
The 2015 Most Valuable Student Scholarship contest will become available September 1. Applications are due December 5, 2014.