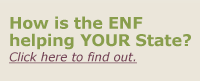 ---
"Your kindness and generosity have enabled me to get one step closer to achieving my goal of helping people through reconstructive surgery. You're support will help fuel my passion to reach my dreams!"

MVS Scholarship Application
The 2014 Most Valuable Student Scholarship contest will become available September 1. Applications are due December 6, 2013.