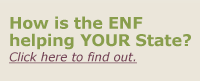 ---
"My grandfather's life has been deeply impacted by his involvement in the Elks Club, and I'd be so honored to be able to take part in this organization and help pass iton through the generations to come. Thank you so much for awarding me with an Elks Legacy Scholarship. I am beyond moved and honored to have received such an amazing and meaningful scholarship. My family has been so lucky to have the Elks present in our lives, and this scholarship just makes me realize even more how fortunate I, and so many other students out there, are to have a foundation like the Elks present in the world."

2015 MVS Scholarship Application
We are thrilled you are taking the first step toward receiving $50,000 for college! Once you provide us your email address below and tell us how you heard about the Most Valuable Student scholarship, click on the Proceed to Application button to get started. Good luck!