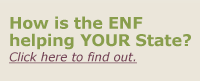 ---
"It means being part of a family full of peers who share alike interests and who all strive to be successful…Most of all, being an Elks Scholar means being able to reach out into the community and help others just as the Elks Foundation has helped me."

MVS Scholarship Application
The 2015 Most Valuable Student Scholarship contest will become available September 1. Applications are due December 5, 2014.