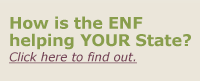 ---
"By awarding me a four-year Elks National Foundation Legacy Award, you have lightened my financial burden, allowing me to focus on the most important aspect of school, which is learning. Your generosity is very inspirational to me. I hope one day I will be able to give back to students in the community and help them achieve their goals, just as you helped me."

Monique Brunello, Scholar
2016 MVS Scholarship Application
We are thrilled you are taking the first step toward receiving $50,000 for college! Once you provide us your email address below and tell us how you heard about the Most Valuable Student scholarship, click on the Proceed to Application button to get started. Good luck!