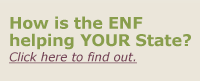 ---
"I am thrilled and excited to be able to go to such an amazing school to study Neuroscience. It is a dream, and it is because of you. The scholarship allows me to financially attend the school, lowering my loans. I cannot believe that I was accepted and received this honor. I am truly grateful and I thank you."

MVS Scholarship Application
The 2015 Most Valuable Student Scholarship contest will become available September 1. Applications are due December 5, 2014.