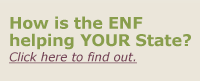 ---
"Again, I would like to express my gratitude at your generosity. By granting me this scholarship, a great financial burden has been lifted off of my shoulders and I will now have more time to focus on getting the best education offered at IUS. I hope to one day be able to inspire other students to pursue a college education by giving back like you have done for me."

MVS Scholarship Application
The 2015 Most Valuable Student Scholarship contest deadline has passed. 2015 winners will be announced in mid-April.