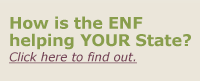 ---
"Thank you for all of your donations to these types of scholarships, as well as for all of your commitment and involvement in the community. The opportunities you provide to high school students like me give us a chance to highlight and be proud of all of our individual accomplishments and come together to accomplish bigger things through the Elks Community."

MVS Scholarship Application
The 2015 Most Valuable Student Scholarship contest will become available September 1. Applications are due December 5, 2014.