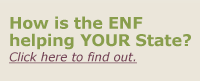 ---
"Again, thank you from the bottom of my heart. Words cannot express the difference that this scholarship has made for me and my family. You have helped to turn a dream school into an affordable, accessible place."

MVS Scholarship Application
The 2015 Most Valuable Student Scholarship contest will become available September 1. Applications are due December 5, 2014.