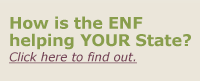 ---
"I wish I could personally shake the hands of everyone who was able to contribute, or better yet hug all of you! With the help of donors like you, I have been able to successfully complete my first year of college. With your help, you have changed my life and continue to change my life every day. I truly appreciate everyone's help that allowed me to make it this far."

Jessica Houghton, Scholar
MVS Scholarship Application
The 2015 Most Valuable Student Scholarship contest will become available September 1. Applications are due December 5, 2014.