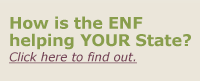 ---
"Thanks to the incredible generosity of the Elks National Foundation and the donors who graciously support this organization, I am honored to call myself a 2014 Legacy Award Scholarship winner. This $4,000 scholarship will be a valuable asset towards funding my college education."

2016 MVS Scholarship Application
We are thrilled you are taking the first step toward receiving $50,000 for college! Once you provide us your email address below and tell us how you heard about the Most Valuable Student scholarship, click on the Proceed to Application button to get started. Good luck!