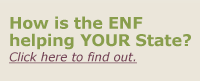 ---
"Being selected as an Elks scholar allows me to experience the sensation of having a national network of driven peers at my fingertips. It has validated years of hard work and effort, showing to me that people do care when you work hard and try to do good things."

State Project: Maryland Delaware and District of Columbia Elks Association


Elks Youth Camp Barrett

Elks Youth Camp Barrett helps young children of all backgrounds grow into responsible maturity through a sustained camping experience which provides a creative, recreational opportunity in group living in the out-of-doors. Camping season for lodge sponsored children runs from June through August, for youth ages 9-13. Elks Youth Camp Barrett is open year-round and is available for use by Lodges, scouting groups, churches and civic groups.

Email: elkscb@verizon.net

For more information contact Greg Wilkes, PSP, Camp Operations Director, Elks Camp Barrett, 1001 Chesterfield Road, Annapolis, MD, 21401, phone (410) 224- 2945, fax (401) 224-4558, elkscb@verizon.net.
---
Back to top