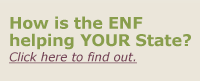 ---
"This scholarship is a real help both for me and my family - we can all rest a little easier knowing that the Elks are standing beside us. Additionally, this scholarship means the world to my grandfather who has been a proud member of the Elks since 1949."

State Project: Maryland Delaware and District of Columbia Elks Association


Elks Youth Camp Barrett

Elks Youth Camp Barrett helps young children of all backgrounds grow into responsible maturity through a sustained camping experience which provides a creative, recreational opportunity in group living in the out-of-doors. Camping season for lodge sponsored children runs from June through August, for youth ages 9-13. Elks Youth Camp Barrett is open year-round and is available for use by Lodges, scouting groups, churches and civic groups.

Email: elkscb@verizon.net

For more information contact Greg Wilkes, PSP, Camp Operations Director, Elks Camp Barrett, 1001 Chesterfield Road, Annapolis, MD, 21401, phone (410) 224- 2945, fax (401) 224-4558, elkscb@verizon.net.
---
Back to top