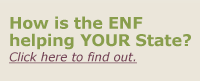 ---
"And thank you to all the Elks family and friends who have made generous donations to make this scholarship possible. This scholarship will be incredibly helpful in easing the financial burden on me and my family during my undergraduate years, especially as I plan to continue my studies in future medical school."


Who are the Elks?

Elks are community. No matter where you go in the country, an Elks Lodge is right
around the corner. With more than 850,000 members and 2,000 Lodges nationwide, Elks are providing charitable services that help build stronger communities. Join us in service to your community!
Find a Lodge
To find the Elks Lodge closest to your home, type your zip code in the form below.