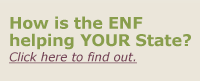 ---
"I can now say that every late night studying, early morning volunteering, and hour of work was well worth it. When I started my college search I was not looking far, but because of foundations like the Elks my dream of a prestigious post-secondary education has come true."


Who are the Elks?

Elks are community. No matter where you go in the country, an Elks Lodge is right
around the corner. With more than 850,000 members and 2,000 Lodges nationwide, Elks are providing charitable services that help build stronger communities. Join us in service to your community!
Find a Lodge
To find the Elks Lodge closest to your home, type your zip code in the form below.