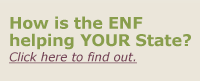 ---
"I will be attending UC Berkeley, where I will major in Molecular and Cellular Biology. In college, I am most looking forward to conducting undergraduate research with a medical/biochemical focus, and of course, enjoying Cal's wonderful weather and lively student culture. I feel very honored and blessed to have earned this award. By supporting me in my journey to the prestigious institution that is UC Berkeley, both financially and through its confirmation that I am headed in the right direction, the MVS scholarship will allow and inspire me to achieve my eventual goal of entering into the medical field so that I can continue to give back to my community."


Who are the Elks?

Elks are community. No matter where you go in the country, an Elks Lodge is right
around the corner. With more than 850,000 members and 2,000 Lodges nationwide, Elks are providing charitable services that help build stronger communities. Join us in service to your community!
Find a Lodge
To find the Elks Lodge closest to your home, type your zip code in the form below.