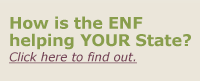 ---
"I am the first child to go to college, and I have two younger siblings. Thus, finances have been a concern throughout this year. Your financial assistance means a lot to my family and me."


Who are the Elks?

Elks are community. No matter where you go in the country, an Elks Lodge is right
around the corner. With more than 850,000 members and 2,000 Lodges nationwide, Elks are providing charitable services that help build stronger communities. Join us in service to your community!
Find a Lodge
To find the Elks Lodge closest to your home, type your zip code in the form below.