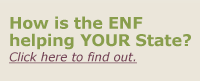 ---
"Again, thank you from the bottom of my heart. Words cannot express the difference that this scholarship has made for me and my family. You have helped to turn a dream school into an affordable, accessible place."

2015 MVS Scholarship Application
We are thrilled you are taking the first step toward receiving $50,000 for college! Once you provide us your email address below and tell us how you heard about the Most Valuable Student scholarship, click on the Proceed to Application button to get started. Good luck!