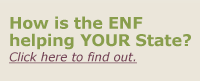 ---
"An Elks Scholar is someone who helps those in their community and other communities around the globe. They put others first and strive to help those in need."

2015 MVS Scholarship Application
We are thrilled you are taking the first step toward receiving $50,000 for college! Once you provide us your email address below and tell us how you heard about the Most Valuable Student scholarship, click on the Proceed to Application button to get started. Good luck!