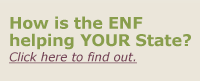 ---
"Thanks to the Elks National Foundation Emergency Educational Grant, I am one step closer to achieving my goal. Your generous support has lightened my financial burden, which will allow me to focus more on learning: the most important aspect of college. I will work hard in order to achieve my goals and to give back to others. I am always looking for ways to help future students achieve their goals, just as you have done for me."

MVS Scholarship Application
The 2015 Most Valuable Student Scholarship contest will become available September 1. Applications are due December 5, 2014.