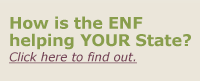 ---
"This scholarship will be of great help to me in paying my educational expenses, and it will allow me to concentrate more of my time for studying. I am not only thankful for the financial assistance, but also the fact that I came from the Elks organization. My father and brother are both Elks, and so were my grandfather and great-grandfather. The Elks organization has always played a role in my family and I have been able to not only see but take part in their amazing service projects."

Alexandria Evans, Scholar
MVS Scholarship Application
The 2016 Most Valuable Student Scholarship contest will become available September 1. Applications are due December 4, 2015.