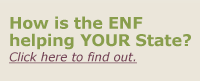 ---
"Again, I would like to express my gratitude at your generosity. By granting me this scholarship, a great financial burden has been lifted off of my shoulders and I will now have more time to focus on getting the best education offered at IUS. I hope to one day be able to inspire other students to pursue a college education by giving back like you have done for me."

2016 MVS Scholarship Application
We are thrilled you are taking the first step toward receiving $50,000 for college! Once you provide us your email address below and tell us how you heard about the Most Valuable Student scholarship, click on the Proceed to Application button to get started. Good luck!
Please note, when you download your copy of the 2016 Most Valuable Student Scholarship application, you will be assigned a unique application ID number. This number will be auto-filled in on each page of your application. If you download the application on an iPad or other tablet, the ID number might not appear. We encourage you to download the application on a desktop computer. Your application MUST contain your unique application ID number on each page of the application.