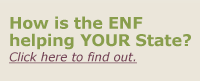 ---
"I wanted to sincerely thank you for the contribution that you have made to my education through the form of the Emergency Educational Grant. I cannot fully express how grateful I am."

Christine Haddox, Scholar
MVS Scholarship Application
The 2015 Most Valuable Student Scholarship contest will become available September 1. Applications are due December 5, 2014.