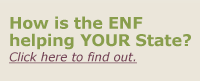 ---
"I will be attending Brigham Young University in the fall, it is located in Provo, Utah just a few miles out side of Salt Lake. I am most looking forward to having the opportunity to study in a specialized way (taking classes that specifically pertain to my major). I plan to continue my involvement with the Church of Jesus Christ of Latter Day Saints while attending school. This involvement will include countless service projects, and leadership positions. There is also an on campus service club which I am ecstatic to join! I am hoping that I will have the opportunity to continue to volunteer at elementary schools as I study linguistics. The title of an Elks Most Valuable Student is truly one I bear with pride, to be an MVS is to represent Elks and everything the Elks family stands for. The scholarship given to me will help further my education, fulfill my dreams and the dreams of my future speech students! Thank you to the Elks community for helping me in an insurmountable way."

A Warm Welcome into the Elks Family
Top MVS winner Christina Lulich, sponsored by Gatlinburg, Tenn., Lodge No. 1925, braved the heat in Phoenix, Ariz., to accept her $60,000 scholarship at the 2011 Elks National Convention.
Dean Shu, top male MVS winner sponsored by Santa Ana, Calif., Lodge No. 794, was unable to attend Convention, but sent in a video to share with the Elks.
Scroll down to watch the streaming videos of their speeches.

Christina Lulich, 2011 MVS Top Female Winner

Dean Shu, 2011 MVS Top Male Winner
---
Back to top