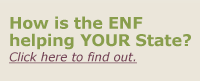 ---
"The mission and work of the Elks is truly inspiring. As an Eagle Scout and avid community volunteer, I plan to continue doing service work in college, in my career, and throughout my life. This makes it especially meaningful to me to be supported financially by a group that shares my passion for helping others. I hope that the work I do will always bring honor to my fellow Elks scholars and the Elks organization, and I look forward to one day helping future Elks scholars achieve their dreams just as the Elks are supporting me today."

A Warm Welcome into the Elks Family
Top MVS winner Christina Lulich, sponsored by Gatlinburg, Tenn., Lodge No. 1925, braved the heat in Phoenix, Ariz., to accept her $60,000 scholarship at the 2011 Elks National Convention.
Dean Shu, top male MVS winner sponsored by Santa Ana, Calif., Lodge No. 794, was unable to attend Convention, but sent in a video to share with the Elks.
Scroll down to watch the streaming videos of their speeches.

Christina Lulich, 2011 MVS Top Female Winner

Dean Shu, 2011 MVS Top Male Winner
---
Back to top