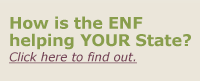 ---
"Being an Elks Scholar is a huge honor to me. Not only am I personally proud of myself and my accomplishments, but I know my grandparents who are a part of the Elks organization are also thrilled. Winning this award only motivates me to achieve even more in the future. Thanks again for helping to fund my education over the next four years. It's truly an honor to be a recognized Elks Legacy recipient."

Elizabeth Westergaard, Scholar

Who are the Elks?

Elks are community. No matter where you go in the country, an Elks Lodge is right
around the corner. With more than 850,000 members and 2,000 Lodges nationwide, Elks are providing charitable services that help build stronger communities. Join us in service to your community!
Find a Lodge
To find the Elks Lodge closest to your home, type your zip code in the form below.