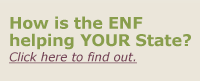 ---
"I will be attending BYU-Idaho in the fall of this year. As fas as what I am looking forward to most in college is probably meeting new people and making friends. One of the goals I have is to get a good education so I can find a good job/career that I enjoy. MVS scholarship will help me accomplish this as I don't have to have a job in college; I can spend more time and energy in schooling."


Who are the Elks?

Elks are community. No matter where you go in the country, an Elks Lodge is right
around the corner. With more than 850,000 members and 2,000 Lodges nationwide, Elks are providing charitable services that help build stronger communities. Join us in service to your community!
Find a Lodge
To find the Elks Lodge closest to your home, type your zip code in the form below.