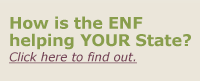 ---
"I feel incredibly privileged to be among a collection of such gifted and hardworking students that made up the pool of national applicants. I have great faith that all the applicants will help bring the world into a bright new future with all the help the Elks Foundation has provided them… I have found a new family in the Elks association that will be cheering me on through both college and the future I decide to create for myself after college. I could not have asked for a better opportunity to help me thorugh college and will never be able to show my appreciation enough."


Who are the Elks?

Elks are community. No matter where you go in the country, an Elks Lodge is right
around the corner. With more than 850,000 members and 2,000 Lodges nationwide, Elks are providing charitable services that help build stronger communities. Join us in service to your community!
Find a Lodge
To find the Elks Lodge closest to your home, type your zip code in the form below.