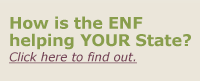 ---
"Teaching our younger generation the importance of helping our soldiers overseas is invaluable. In today's world of technology and instantaneous gratification, I think the fact we are at war slips the minds of many of us especially kids. To see the Boy Scouts and Franklin High School kids pull together to help our troops was truly heartwarming"

Tom Marcone, Project Chairman


Who are the Elks?

Elks are community. No matter where you go in the country, an Elks Lodge is right
around the corner. With more than 850,000 members and 2,000 Lodges nationwide, Elks are providing charitable services that help build stronger communities. Join us in service to your community!
Find a Lodge
To find the Elks Lodge closest to your home, type your zip code in the form below.