Who are the Elks?
Elks are community.
No matter where you go in the country, an Elks Lodge is right around the corner. With more than 850,000 members and 2,000 Lodges nationwide, Elks are providing charitable services that help build stronger communities.
Click here to join us in service to your community!
UR Choice UR Voice Tour In Your State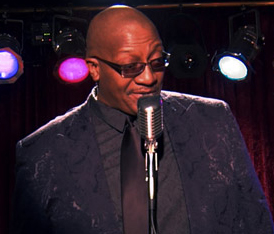 Interested in hosting the Elks Drug Awareness Program Milton Creagh Tour in your state? Here are some guidelines to make sure the Tour is a success! Please note: only State Drug Awareness Program Chairs can apply to host a Tour. Click here to contact your State Drug Awarness Program Chair.
APPLY FOR THE TOUR
BEFORE THE TOUR
SCHOOL PRESENTATIONS
Apply for the tour
This year, Milton will visit up to 15 states on his Tour. To be one of those states, visit Member Resources Area. Click on Downloads, go down to Forms to download and complete an application. Applications will be reviewed on a rolling basis. You'll be notified by the National Director Kent Gade if your state has been selected to host Milton.
Before the tour
Funding:
Be sure Tour funds and grants are secure before Milton arrives. State Elks Associations are required to contribute $500.00 to be paid directly to Milton. They also will fund local transportation, meals and lodging. States are encouraged to work with local partners to help fund the Tour.
Scheduling:
Schedule and confirm Tour dates with Milton's office 30 days in advance, to allow ample time to coordinate travel and lodging. Though it is nice when Tour dates coincide with state meetings, having the Tour at other times allows for more flexibility in scheduling and more Elks volunteers for the Tour. When scheduling school visits, ask the school about their testing schedules, if possible, do not schedule presentations on those days.
To promote the parenting program, Parenting is Prevention, try to schedule one parenting event during the Tour.
Publicity:
Be sure to let your community know about our great Elks programs! Bring Elks signage and banners to prominently display during each of Milton's presentations. Also, have Elks volunteers present at the presentations to increase Elks visibility.
Don't forget to bring Elks materials to each presentation to give to school officials to distribute. Include information on youth programs, such as the Elks Hoop Shoot, Soccer Shoot, scholarships, etc. Bring a copy of the UR Choice UR Voice program to leave with each school at which Milton presents, as well as the Parenting is Prevention material.
Lastly, share information on the Tour with local media and newspapers to promote the amazing work the Elks are doing in the community! Use this press release as a guideline.
School Presentations
In advance of the presentation, share the following with the schools:
Each year, Milton speaks to more than 250,000 youth, parents, coalitions and government officials.
Milton gears his presentation toward the school audience, emphasizing the age group and recommended topics, such as alcohol or other substance abuse.
Each presentation will last about 1.5 hours. After the presentation, please allow for an additional half hour for Milton to speak one-on-one with interested students.
At each school, be sure the following is in place:
A PA system for the presentation.
Elks signage and a banner in the speaking venue.
Volunteers:
In addition to inviting local Elks members to volunteer at these presentations, be sure to invite Elks scholars in your area or a local Antler group. This will give other Elks programs more exposure, and engage more youth. Click here to submit a volunteer opportunity.
Feedback:
After the program, be sure to solicit feedback from students, parents and faculty so that these presentations can have the maximum impact. Encourage participants to complete our online survey, found here.
---
Back to top