New Orleans, July 13 - 17, 2014
Discounts
Air Travel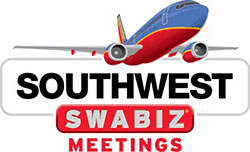 Beginning on February 1, 2014, BPO Elks of USA conference attendees will receive a discount and bonus Rapid Reward points from Southwest Airlines through our SWABIZ® account. Southwest Airlines is offering a 10% discount off Anytime & Business Select® fares and a 5% discount off select Wanna Get Away® fares for travel to and from the conference. Book your travel between February 1st & June 24th to take advantage of the discounted rates. (Discounts are available for travel July 8th through July 20th.)
Click here to take advantage of the discounted rates and book now!
By flying Southwest Airlines, as a BPO Elks of USA traveler, you will also receive the following benefits:
25% bonus Rapid Reward points for your travel to & from the convention with Rapid Rewards # added to your reservation. Click here to enroll in the Rapid Rewards program.
No baggage fees (first two bags)
No change or cancellation fees
No peak travel or fuel surcharges
Consistently ranked the "Best in Customer Service" by DOT
To take advantage of this offer, click on and go to: http://www.swabiz.com/flight/search-flight.html?cid=99219886
---

United Airlines is pleased to offer a special discount for the 2014 Elks National Convention.
You can book online at www.united.com and enter offer code ZRA7469415 in the offer code box when searching for your flights.
If booking through a travel professional or United Meetings at 800-426-1122, please give them the following information:

Agreement code: 469415
Z Code: ZRA7
Experience dependable, first-rate service and earn miles in MillagePlus®, United's award-winning frequent flyer program. To enroll in MillagePlus®, log on to www.united.com.
---

American Airlines is offering a special meeting discount. The discount can be booked on-line at www.aa.com for American Airlines/American Eagle Airlines flights only. Enter the Promo code 3174DG in the Promotion Code box. Itineraries involving any oneworld or codeshare partner airline must be booked through our Meeting Services Department at 1-800-433-1790 if calling from the US and Canada. Please note a $25.00 fee will apply for each ticket booked over the phone. International attendees should call their local American Airlines reservations number. The discount is valid July 10- July 20, 2014.
Car Rental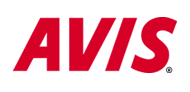 Avis Worldwide Discount (AWD) # D529399
For Reservations call the Avis Meeting Sales Desk at 1-800-331-1600 or register online by clicking here. Special rates are guaranteed and available from one week before, through one week after the meeting dates, subject to car availability. Standard rental conditions and qualifications apply, including minimum rental age. Check with your Avis representative for further details.
Amtrak
Refer to Fare Code# X46R-985

Amtrak offers a 10% discount off the lowest available rail fare to New Orleans from July 10 - July 20, 2014. To book your reservation, call Amtrak at 1-800-872-7245 or contact your local travel agent. Make sure you refer to convention fare code listed above when making your reservations, to receive 10% savings off the lowest available rail fare. Reservations cannot be booked via Internet. This offer is not valid on Auto Train and Acela service. Offer valid with Sleepers, Business Class or First Class seats with payment of full applicable accommodation charges. Fare is valid on Amtrak Regional for all departures 7 days a week, except for holiday blackouts. (NO OTHER DISCOUNT WILL APPLY)
Rentals
Scootaround is proud to be the exclusive scooter and wheelchair rental service for the annual convention being held from July 13 - 17, 2014.
Scootaround Rental Request Form
While Scootaround will make every effort to accommodate all needs, you are encouraged to reserve in advance! To reserve your equipment call toll free 888-441-7575 or complete the information form and we will do the rest. We are happy to accept Visa and MasterCard for all rentals!
---
Back to top