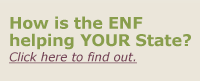 ---
"I feel honored to receive such a pretigious award. Your generosity will enable me to attend UCLA with fewer loans, and I am very grateful for your help."

With a bit of Luck

Bennington, Vt., Lodge No. 567 knows that veterans appreciate a good time. The Lodge regularly holds events for residents of the Vermont Veterans Home. This spring, Elks used their Gratitude Grant to hold two big events. Elks transported residents to the Lodge for a free steak dinner followed by a night of Bingo.
The Lodge also brought the spirit of Las Vegas to Vermont by hosting a Las Vegas Day at the Vermont Veterans Home. Elks decorated the common room and residents tried their luck at poker, blackjack, bingo and more.
Thanks to its Community Investments Program Gratitude Grant, the Lodge's already thriving veterans' program, which includes fishing derby and other events, could be expanded. "Our Gratitude Grants allow us to increase our support to veterans," says Project Manager James Foster.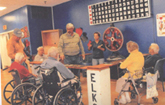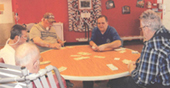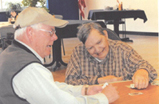 The ENF awards $2,000 Gratitude Grants to Lodges to directly address local needs. Lodges are eligible to apply for Gratitude Grants after meeting the GER's per-capita goal. To find out more about Gratitude Grants and the Community Investments Program, visit www.elks.org/enf/community.
---
Back to top